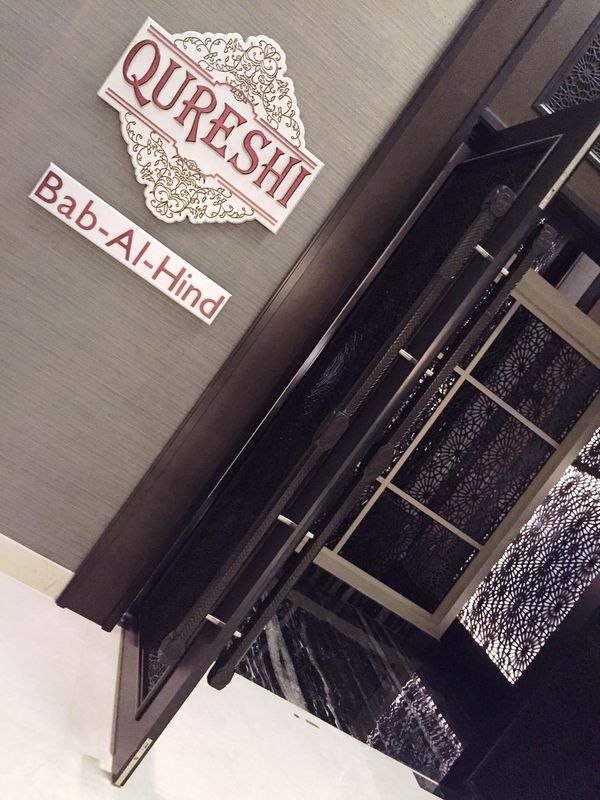 I have been contemplation how to write this review for a few days now, and somehow every time a structure or angel comes to my mind it doesn't seem to do this post topic justice. I kept feeling redundant having one word in mind which kept creeping on every time I thought of this food experience, it was simply amazing! Do I sound like a teen-groupie yet?
Honestly, there are no words that could decide the atmosphere and ambience that was brought about by exquisite Indian food created by the Qureshi family which to its own is a legacy of centuries old (220 years old to be exact). Imagine food that was made to transcend all concepts of food and flavoring,plus the notion of what you expect of Indian food. The recipes that have a history so steeped in tradition that the Grand Master Chef Imtiaz Qureshi had passed on to his sons who beamed with pride as they sat at the table answering questions, and cherishing recipes that has been placed in numerous Indian restaurants the world over. A comment made by Chef Ashfaque was that "Qureshi isn't your typical place, where you can find your commercial Butter Chicken, and hot chilli peppers. It's a place that brings in originality and a blend of species that are mild but yet just as effective"
I am yet at awe and pure wonderment, as to how each fish presented itself in amazing taste, aroma and texture.

We started off with a three piece started featuring; Galouti Kaba( beef), Murg Malai (chicken) and the Avadi (fish). As appetizers I was considering to skip the Baryani and stick to just enjoying these appetizers. The tenderness of the beef, the soft melt in your mouth fish, and the flavored chicken are dishes not to be missed if you decide to visit the
Grand HormuzHotel
for a dinner at
Qureshi, Bab Al Hind.
Moving on to the main dish and I do mean dish since we were bombarded with a variation of Baryani, that you couldn't catch up with what was being present, or able to decide which Baryani caught your taste buds before being struck by the next.

We were presented with the Zeer-E-Multan, which were enhanced with cottage cheese, and marinated in yogurt. Then there was the Veg flavored Biryani and the Murgh Rampur Yakhani, which is chicken based gravy which enhanced the richness of the rice beautifully, his all was followed by the Kachche Gosht Briyani, can someone say silver wrapped lamb?
I literally had no space, but wanted to keep going knowing that the next things to be presented was a selection of desserts, which were the Ghulab Ki Kheer a rice pudding, the Gajar Halwa which was a shredded carrot dessert and the Shahi Takda a condensed milk pudding, there was no way I could pin point a favorite and with each dish having its own delicate taste and hint of flavors. (Actually I can say the Gajar Halwa was my favorite, but then I don't want to dissuade you from the other dessert choices).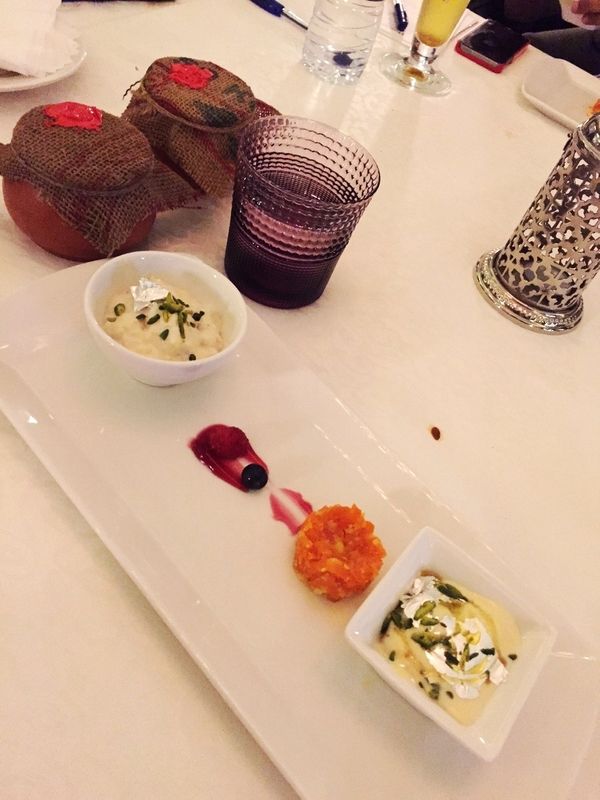 Finally, as we walked out from our completely satisfying experience, there was a small array of after meal condiments that were set to aid in digestion, and truthfully after such a meal I was grateful for the mild assistance that this granted.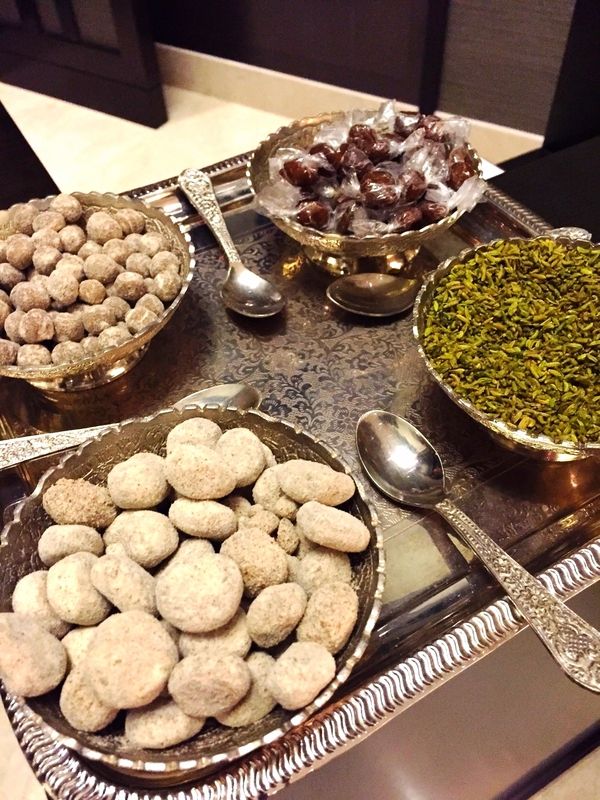 If you do get a chance to visit the
Hormuz Grand Hotel
, then stop over for a meal at Qureshi where they truly do cook Indian food as "The Royal Taste of India".
Aishelaqtta ايش اللقطه
Follow on: