Saturday Farmer Market (Souq Es Sabt) which will be held at the
Al Mouj Golf on the 31st Jan 2015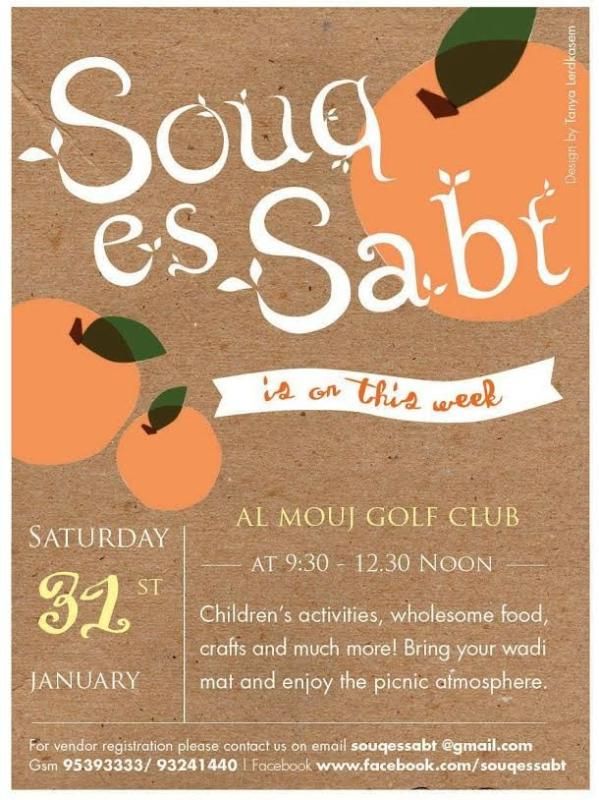 I haven't had the chance to visit the Souq Es Sabt, but have been hearing great reviews, and it seems that they have finally located thier permanent venue at the Al Mouj Golf. It would be a great opportunity to visit the farmers market finally to get a chance to see a few Crafty in Oman homecrafters, grab some fresh veggies, homemade foods and let my kids enjoy the kid activities available.
If you have nothing arranged for this Saturday morning why not enjoy something a little different with the family, just before getting to the work grind and normal routine.
On another note...
Look out for upcoming announcement for the Crafty in Oman Fair on their facebook page to be able to enjoy a craft oriented fair filled with handmade treasures from the local crafters.
Aishelaqtta ايش اللقطه
Follow on: